airports
cross-belt sorter
The Dimark cross-belt sorter can be designed according to the requirements of the client.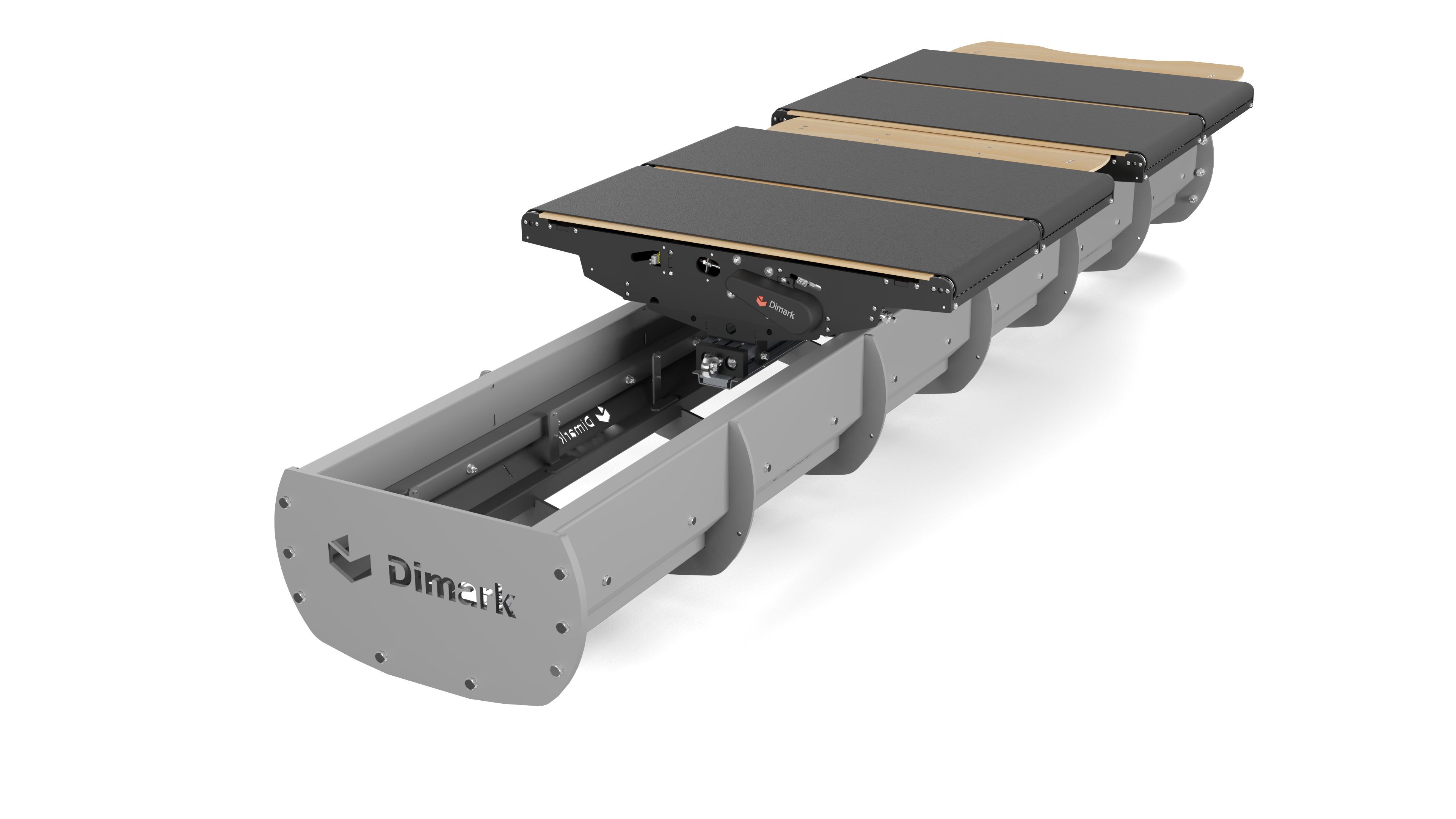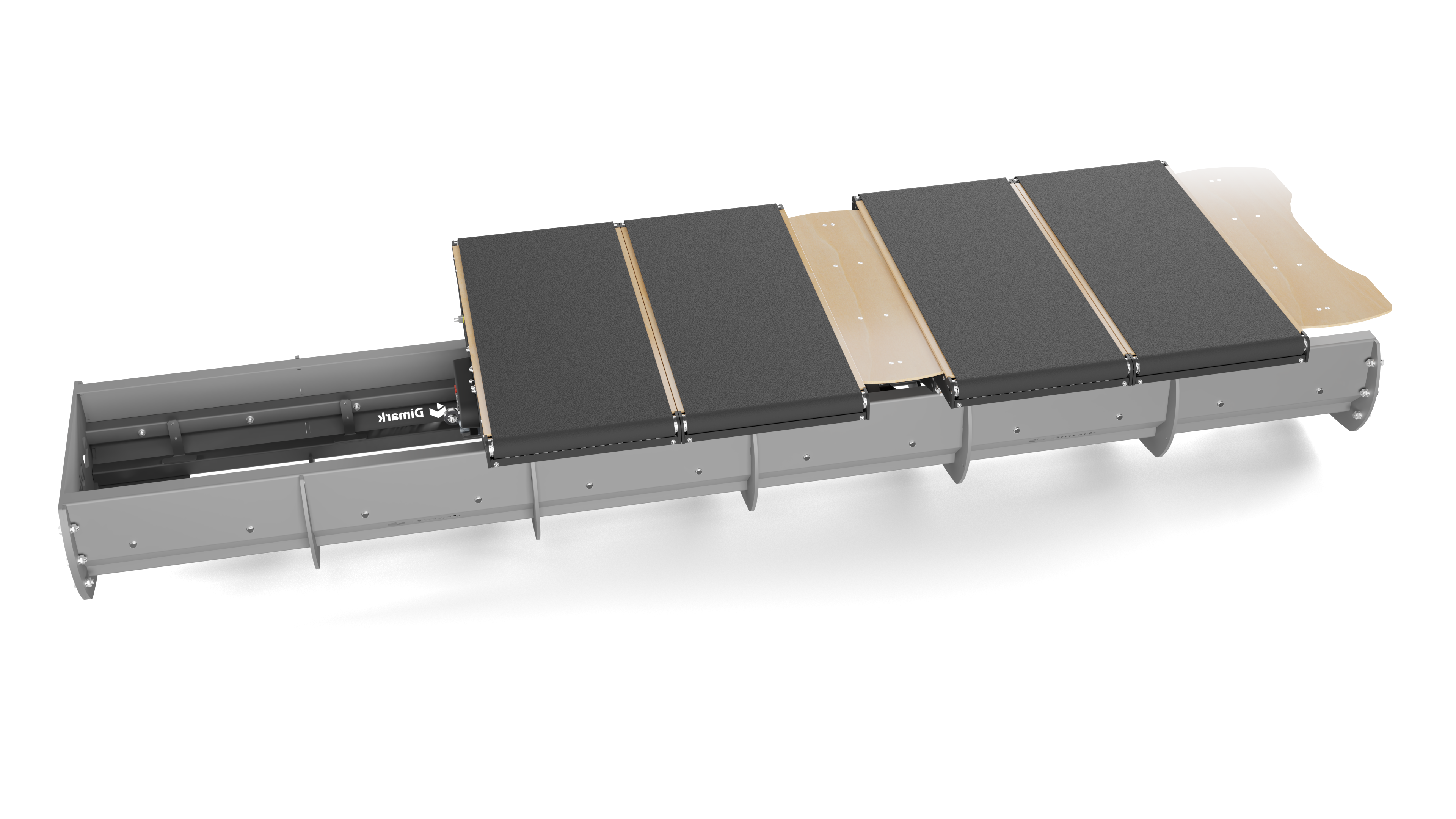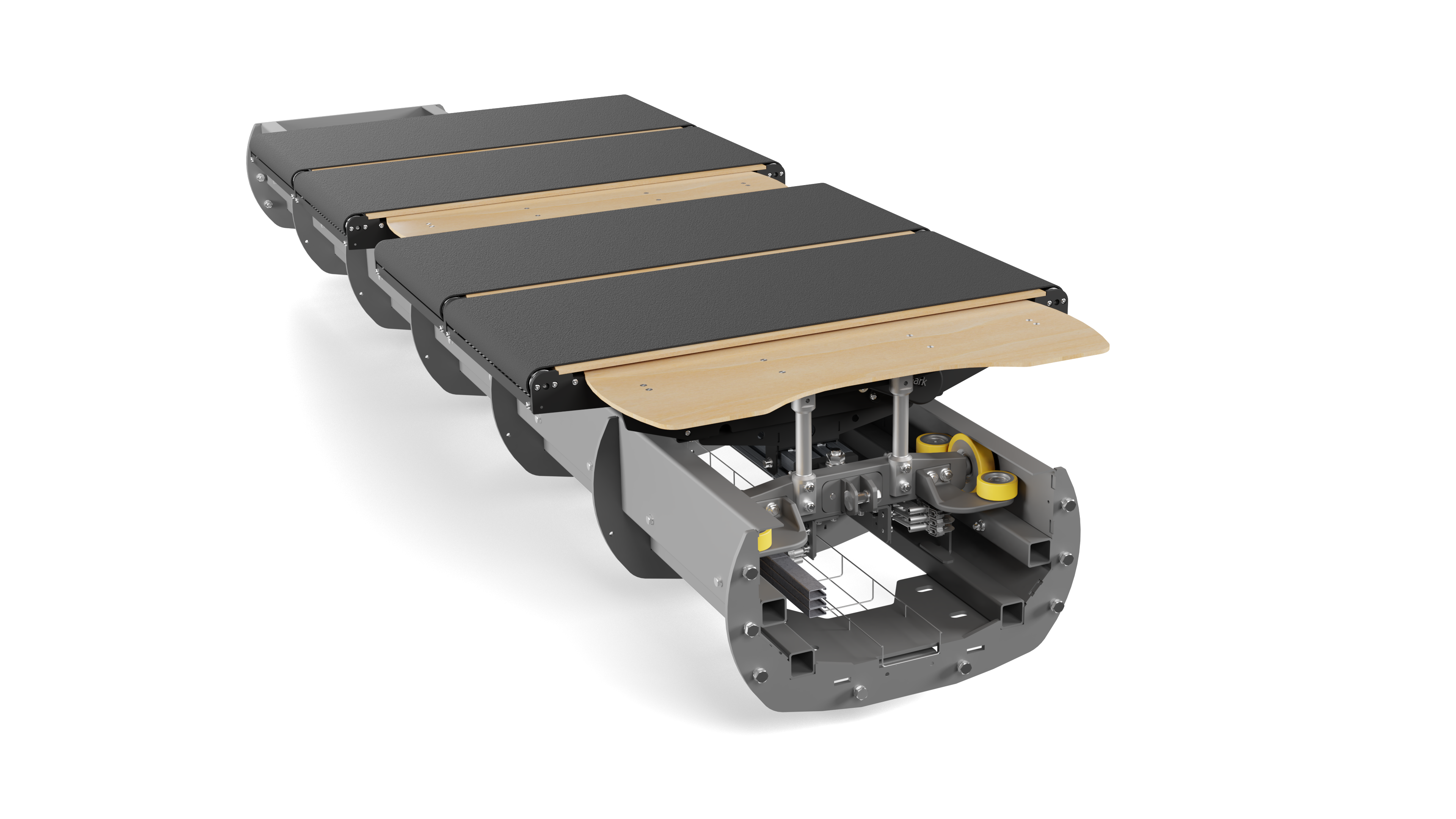 A cross belt is an automated device used for effective baggage sorting. Its safe design allows to sort a wide range of products (delicate, fragile, etc.) of various shapes.

Bags are transferred from the transport system to the sorter by the induction unit, which guarantees the safest and most optimal way to appropriately transfer the product to the sorter.

Modular sorter design with flexible layout options assure optimal solution selection for a specific application.
high sortation rate
modular and optimized design
smooth baggage sorting
possibility of sorting various shapes and sizes of baggage with high efficiency and low noise level
low noise level
baggage self-positioning function
low maintenance
energy-saving drive system