intralogistics
tilt-tray sorter
Dimark tilt tray sorter can be designed according to the requirements of the client.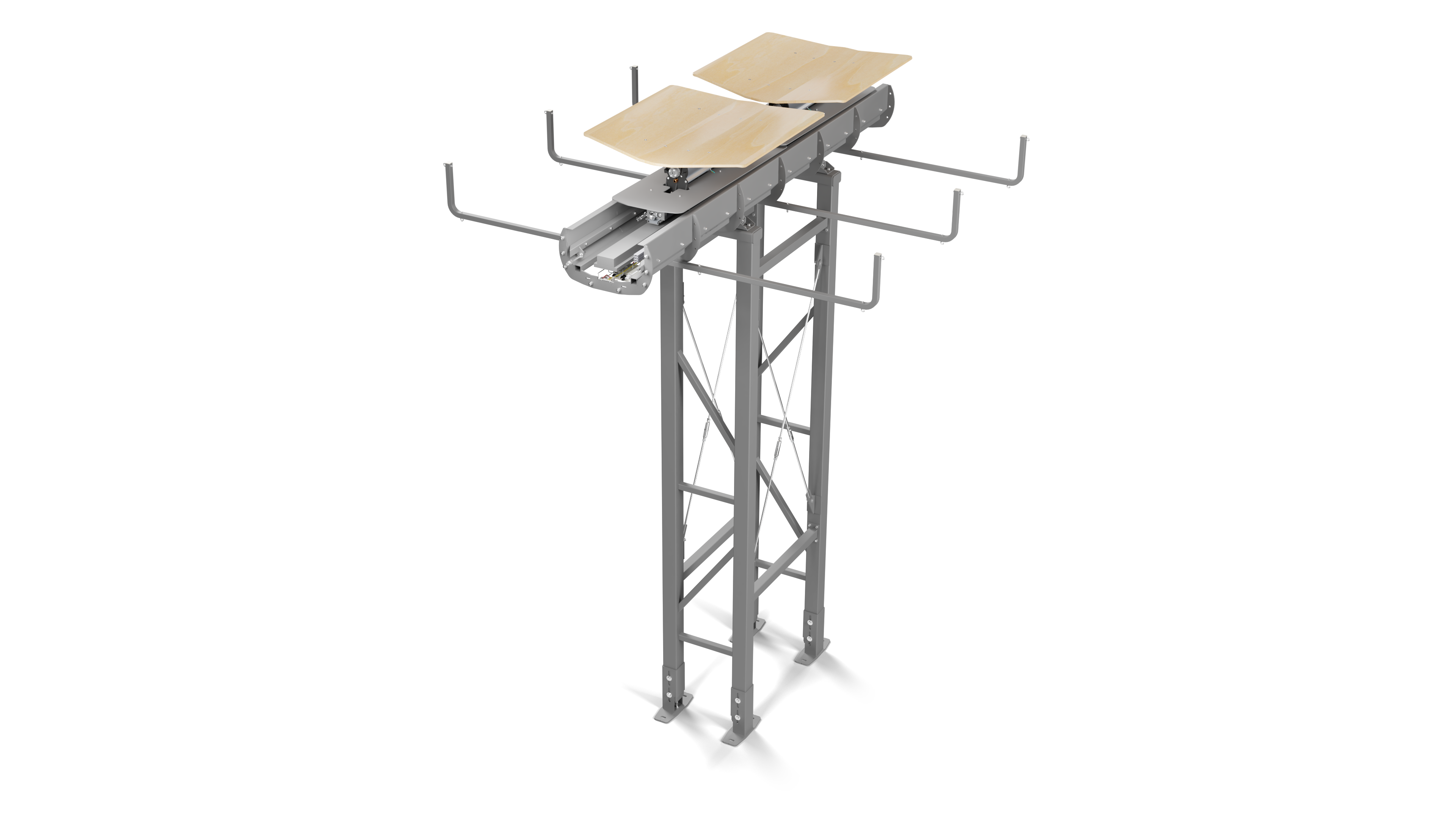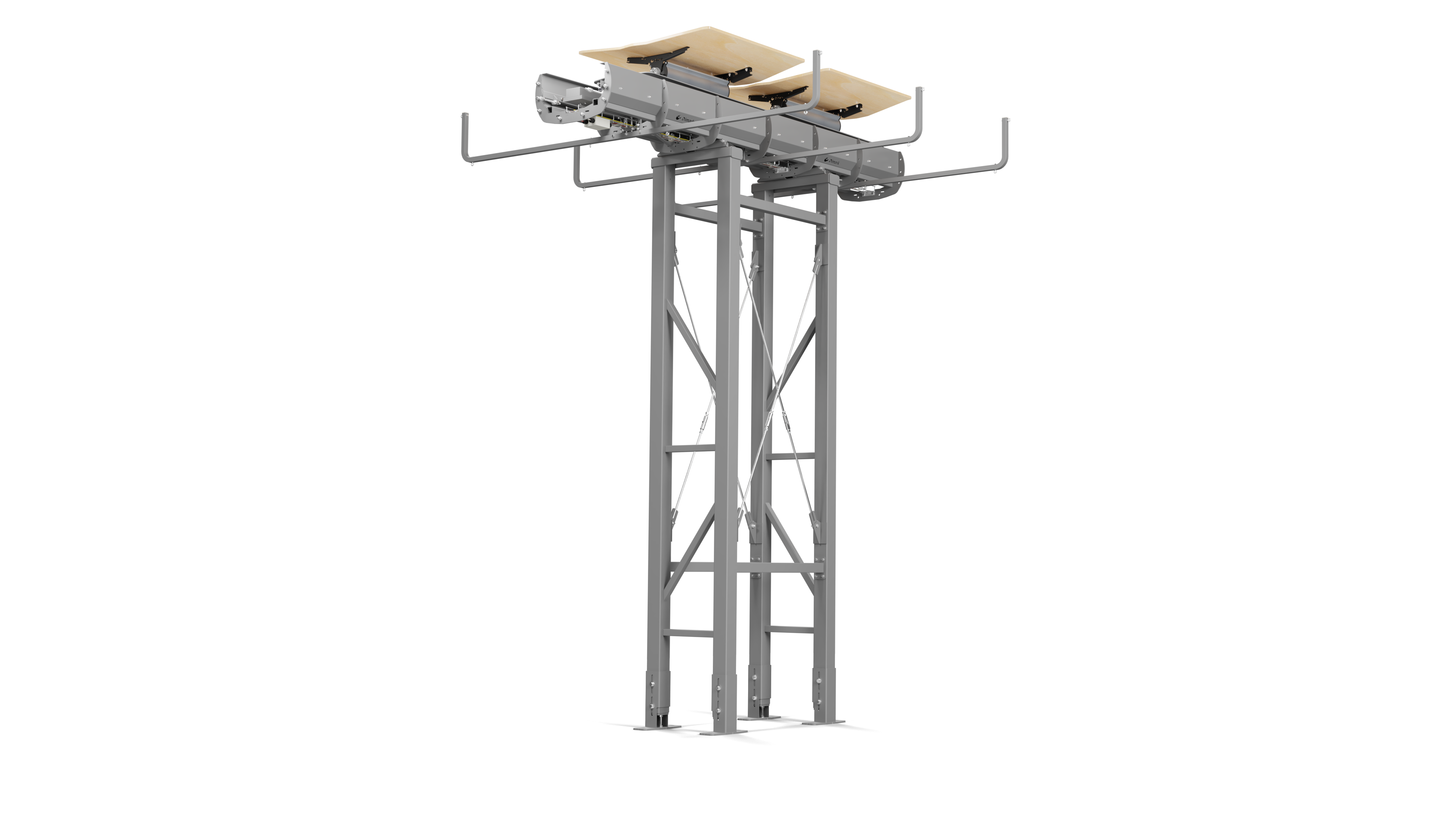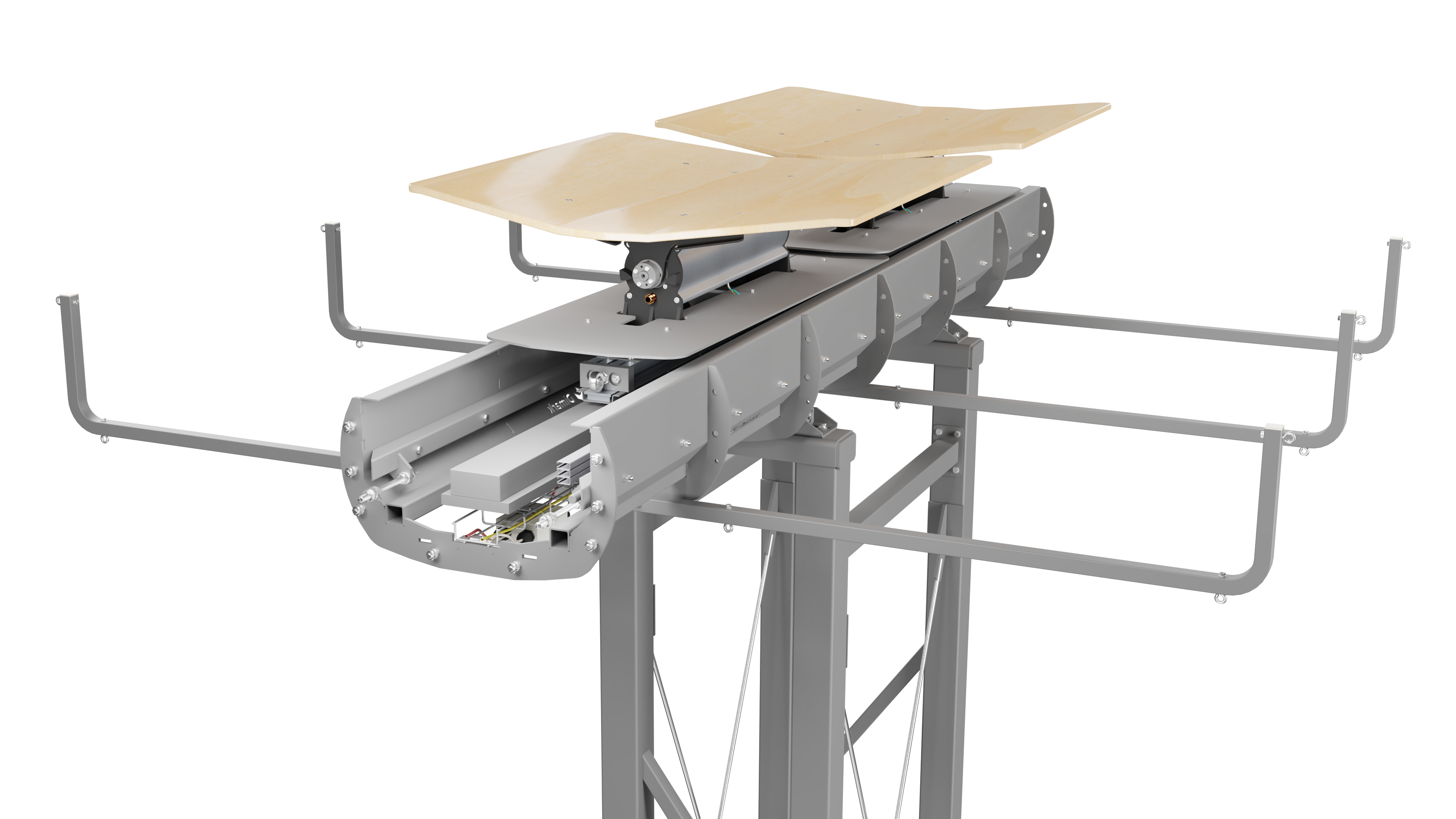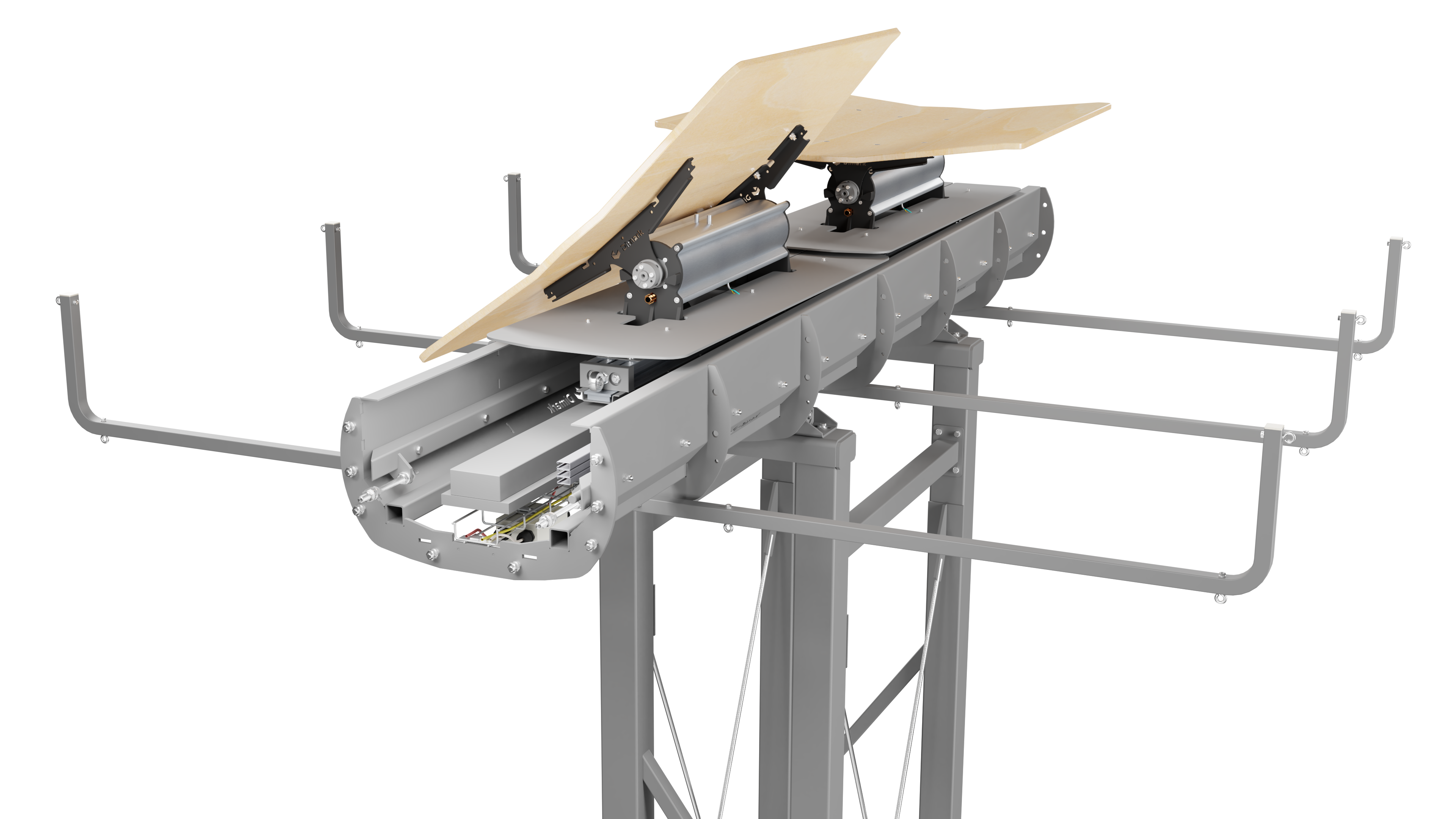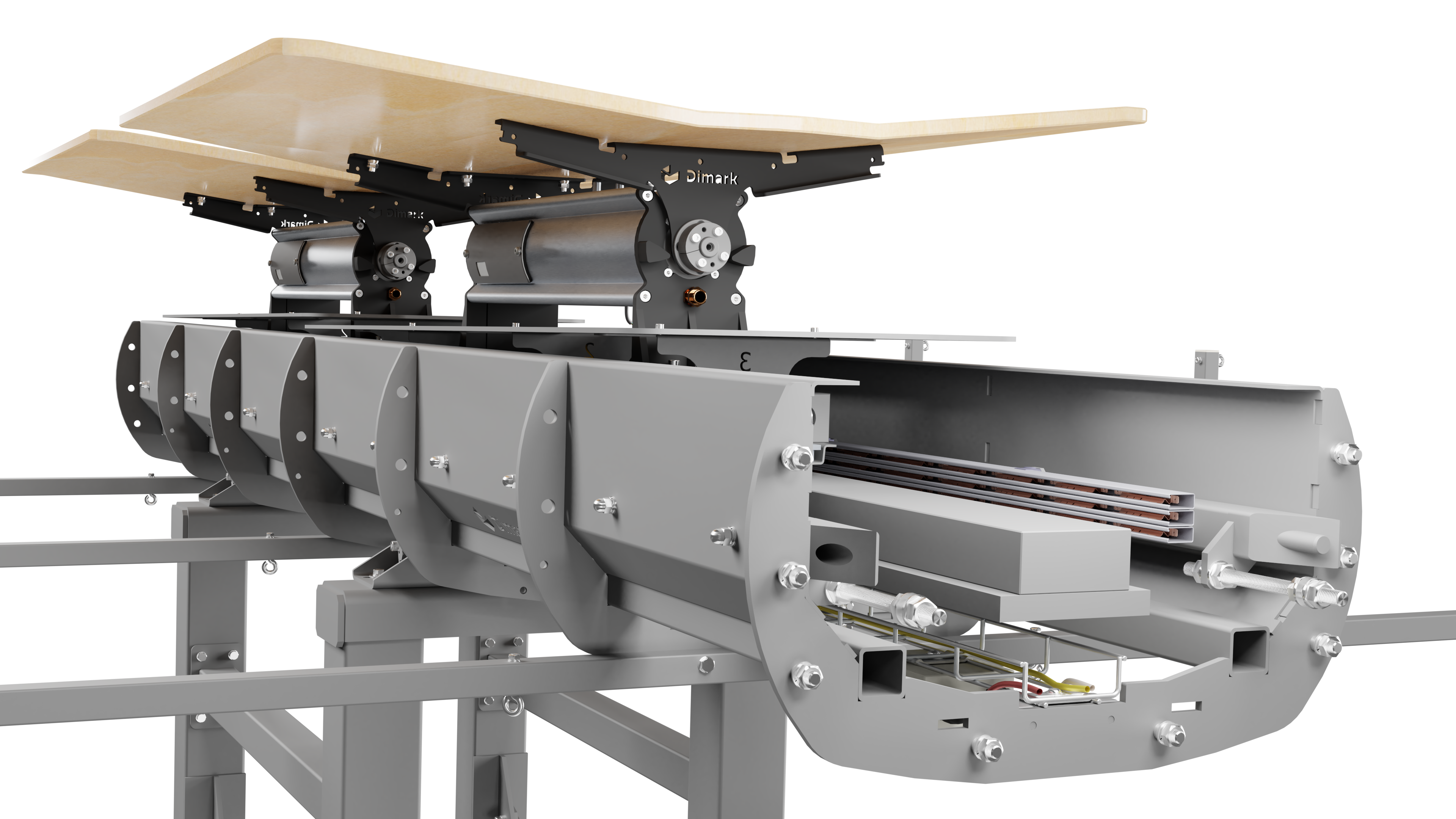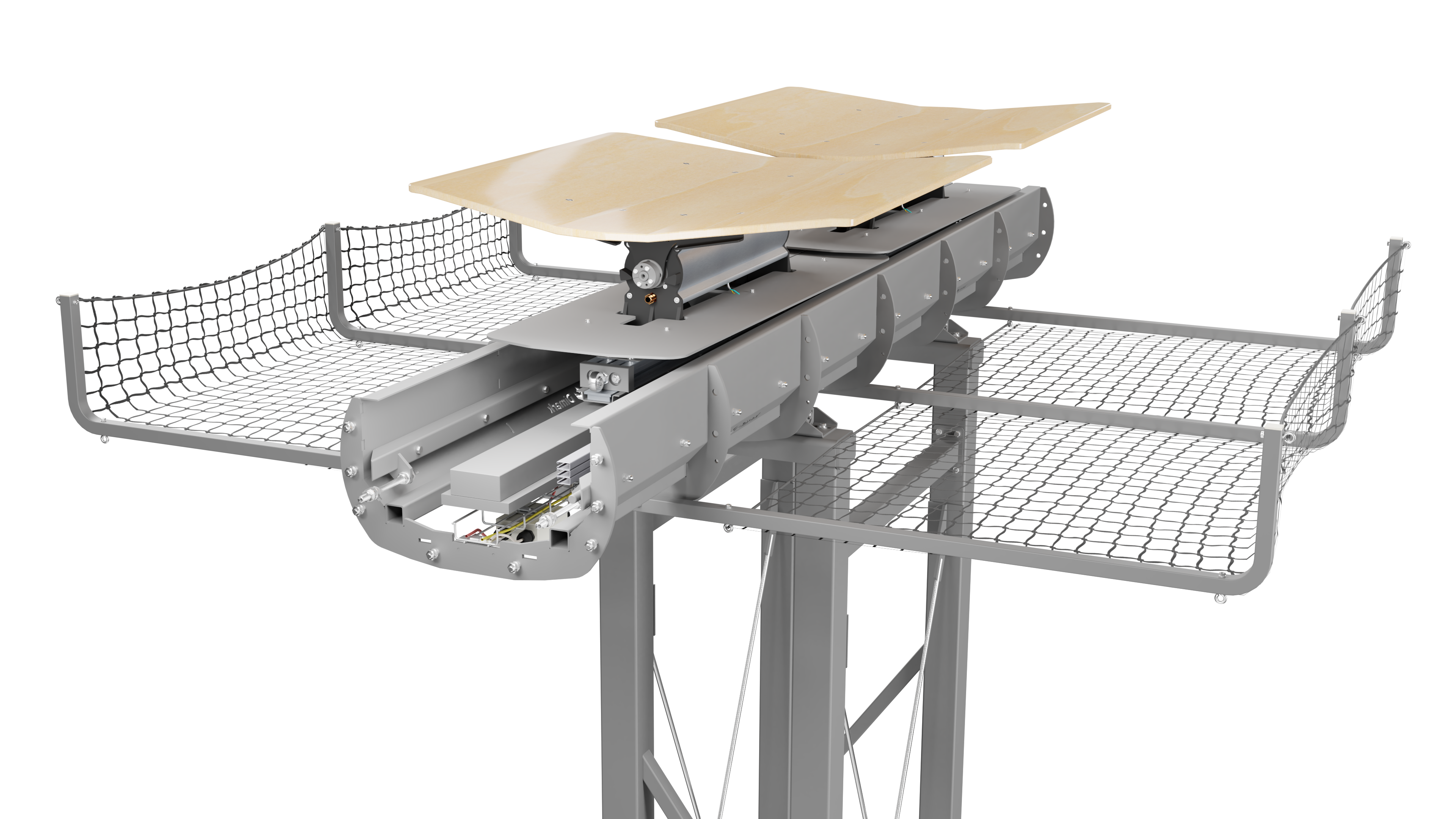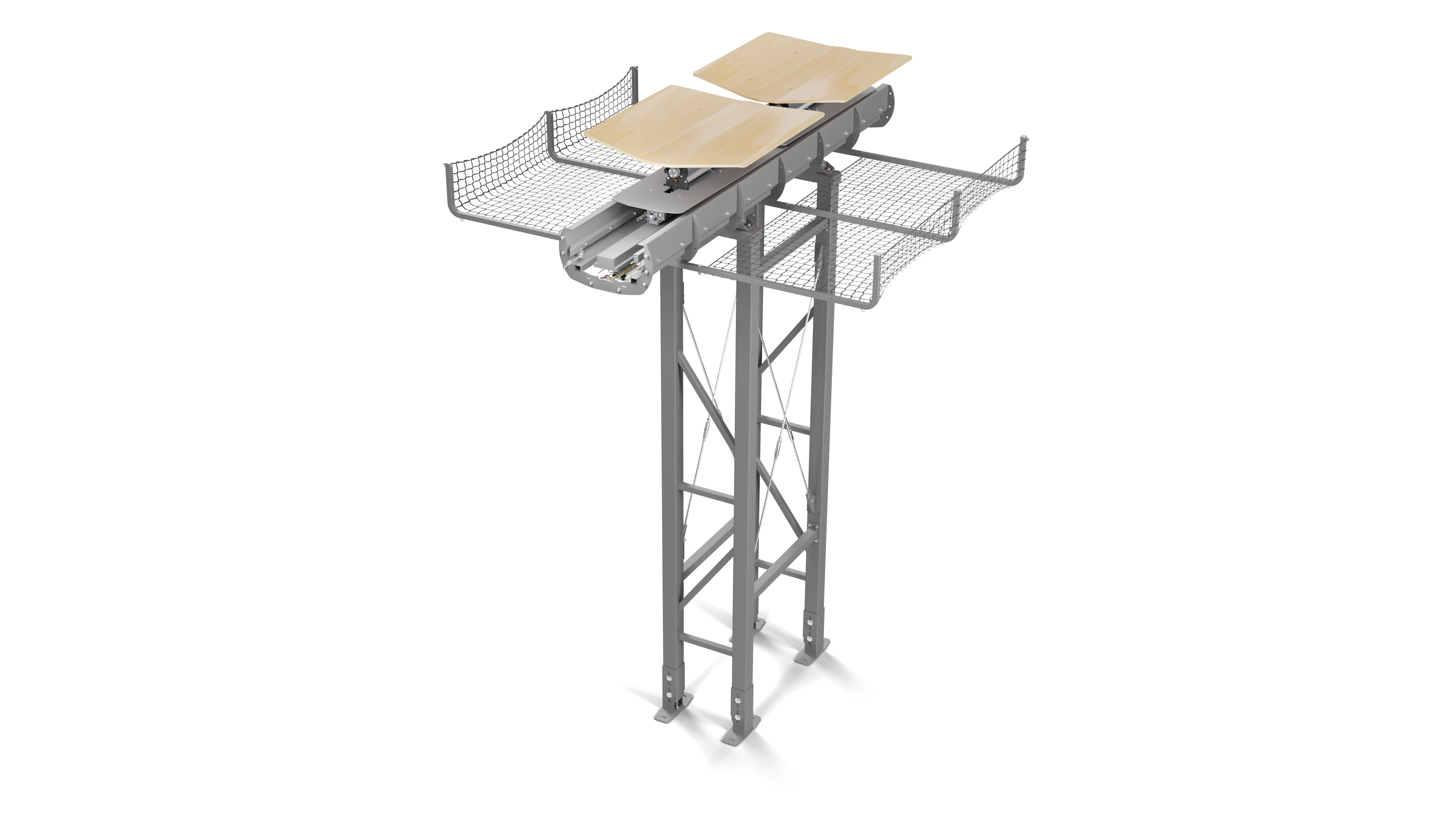 The tilt tray sorter is designed for accurate transporting and effective sorting. This fast closed loop device accurately and precisely sorts materials of various dimensions. The tilt tray sorter consists of three main components:
track (bend and straight units)
carts
supporting structure
The drives are mounted on the straight units of the track, the drive's amount depends on sorter's length and efficiency. All sorter carts are assembled in a one loop pattern and lay on the sorter track. The sorter can be equipped with two kinds of drives:
electromagnetic
frictional
Materials are placed on the cart trays by the system of transporters called "Induction" – merged belt conveyor, at the end of this system precisely places transported objects. Materials are dropped by tilting trays to the chutes at the collection point.
automatic levelling of carts
smooth and precise materials dispatching on the sorter carts
possibility to mount safety sidewalls on the whole length of the sorting device
modular design
adjustable chain length
high durability of the construction
flexible adaptation of the support structure
service area, allows for easy maintenance
closed circuit, carts are powered from each position of the sorter
anti-vibration mountings for sorter supports